About Research Capital USA Inc.
Research Capital USA Inc. ("RC USA") is wholly-owned subsidiary of Research Capital Corporation. Our professionals, based in Toronto, provide institutional investors in the USA with superior research coverage, market intelligence and distribution/placement capabilities. Our products and competitive advantage are our in-depth knowledge of the growth company market, including knowledge of companies, industries, managements, investors and valuations.
From technology to natural resources, we provide institutional investors with innovative investment ideas and powerful execution capabilities. Our focus is on small to mid-capitalization companies that offer superior potential for growth. We are independent and impartial.
Our specialized approach, reputation for quality and integrity, and strong relationships with institutional investors have made Research Capital USA Inc. a leader in identifying winning investment ideas.
For Further Information Contact:
TORONTO
Terry Sugrue
+1 416-860-7747
Doug Van Peteghem
+ 1 416-860-7755
Jeff Crane
+1 416-860-8681
Business Continuity Plan
Research Capital USA has developed a Business Continuity Plan on how we will respond to events that significantly disrupt our business. Since the timing and impact of disasters and disruptions is unpredictable, we will have to be flexible in responding to actual events as they occur. With that in mind, we are providing you with this information on our business continuity plan.
Contacting Us
If after a significant business disruption you cannot contact us as you usually do at 416-860-7600, you should go to our website at www.researchcapital.com.
Our Business Continuity Plan
We plan to quickly recover and resume business operations after a significant business disruption and respond by safeguarding our employees and property, making a financial and operational assessment, protecting the firm's books and records, and allowing our customers to transact business. In short, our business continuity plan is designed to permit our firm to resume operations as quickly as possible, given the scope and severity of the significant business disruption.
Our business continuity plan addresses: data back up and recovery; all mission critical systems; financial and operational assessments; alternative communications with customers, employees, and regulators; alternate physical location of employees; critical supplier, contractor, bank and counter-party impact; regulatory reporting; and assuring our customers prompt access to their funds and securities if we are unable to continue our business.
Our clearing firm, Research Capital Corporation ("RCC"), backs up our important records in a geographically separate area. While every emergency situation poses unique problems based on external factors, such as time of day and the severity of the disruption, we have been advised by our clearing firm that its objective is to restore its own operations and be able to complete existing transactions and accept new transactions and payments within 48 hours. Your orders and requests for funds and securities could be delayed during this period.
Varying Disruptions
Significantly business disruptions can vary in their scope, such as only our firm, a single building housing our firm, the business district where our firm is located, the city where we are located, or the whole region. Within each of these areas, the severity of the disruption can also vary from minimal to severe. In a disruption to only our firm or a building housing our firm, we will transfer our operations to another branch location expect to recover and resume business within 24 to 48 hours. In a disruption affecting our business district, city or region, we will transfer our operations to a site outside of the affected area, and recover and resume business within 48 hours. In either situation, we plan to continue in business, transfer operations to our clearing firm if necessary, and notify you through our website www.researchcapital.com or 416-860-7600 on how to contact us. If the significant business disruption is so severe that it prevents us from remaining in business, we will assure our customer's prompt access to their funds and securities.
Important Disclosures
FINRA BrokerCheck
FINRA BrokerCheck, formally known as the FINRA's Public Disclosure Program, allows investors to learn about the professional background, business practices, and conduct of FINRA member firms or their brokers. The telephone number of the FINRA BrokerCheck is 800-289-9999, the website address http://www.FINRA.org. An investor brochure is also available upon request.
Complaints
Complaints regarding your account may be directed to Research Capital Corporation, the parent to Research Capital USA Inc., Attn: Compliance Department, 199 Bay Street, Suite 4500, Toronto, Ontario, Canada M5L 1G2. You may also contact us at 416-860-7600.
Other Disclosures
FINRA Rule 2261 - Disclosure of Financial Condition is available to Customers upon written request. Please send your request to Research Capital Corporation, Attn: Compliance Department, 199 Bay Street, Suite 4500, Toronto, Ontario, Canada M5L 1G2.
FINRA Rule 2266 - You may obtain more information about the Securities Investor Protection Corporation (SIPC) coverage on your brokerage account by contacting the firm or requesting a SIPC brochure. SIPC's website is www.sipc.org and the telephone number is 202-371-8300.
For more information
If you have questions about our business continuity planning, you can contact us at Research Capital Corporation, 199 Bay Street, Suite 4500, Toronto, Ontario, Canada or email aselbie@researchcapital.com. If you would like to receive a copy of our plan please send a written request to the address above.
SEC RULE 11Ac1-6 - Rule 11Ac1-6 Reports
On November 17, 2000, the Securities and Exchange Commission ("SEC") adopted rules concerning disclosure of order execution and routing practices. The SEC adopted the rules to increase the visibility of execution quality of the U.S. securities markets for public investors.
In particular, Rule 11Ac1-6 requires all broker-dealers that route orders in equity and option securities to make available quarterly reports that present a general overview of their routing practices. The reports must identify the significant venues to which customer orders were routed for execution during the applicable quarter and disclose the material aspects of the broker-dealer's relationship with such venues. In addition, the Rule requires broker-dealers to provide customers, on request, a written copy of the report of the venues to which the customer's individual orders were routed.
For purposes of the Rule, the term "customer order" is defined as any order that is not for the account of a broker-dealer. The definition of "customer order" excludes any order for a quantity of a security having a market value of at least $200,000 for equity orders and $50,000 for options orders. The term "covered securities" includes exchange-listed equities and Nasdaq National Market securities as well as Nasdaq Small Cap equities and listed options. Large orders are excluded, in recognition of the fact that a general overview of order routing practices is more useful for smaller orders, which tend to be homogeneous.
Rule 11Ac1-6 applies to all types of orders (e.g., pre-opening orders and short sale orders), but broker-dealers must give an overview of their routing practices only for non-directed orders. The Rule defines a "non-directed order" as any customer order other than a directed order. A "directed order" is defined as a customer order for which the customer specifically instructs the broker-dealer to route to a particular venue for execution. Consequently, all customer orders are non-directed orders in the absence of a specific customer instruction on where they are to be routed.
Format of Quarterly Reports and Procedures for Making Reports Publicly Available:
The Rule 11Ac1-6 reports are available for RC USA by request. Please contact the Chief Executive Officer at +1 416-860-7615.
Member FINRA
Research Capital USA Inc. is a member of SIPC.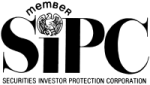 For more information
If you have questions about our business continuity planning, you can contact us at aselbie@researchcapital.com.
For complaints
please contact the following:
Compliance Department
Research Capital Corporation
199 Bay Street, Suite 4500
Commerce Court West, Box 368
Toronto, Ontario M5L 1G2
Research Capital's legal policy
Join our team of experts
Looking to further your career? Look no further.
How can we help?
If you have questions, please don't hesitate to contact us. We would love to hear from you.